Download the SIGBRO app on your Android phone.
The SIGBRO app is the key to all actions on NFTMagic.
Follow this guide to get your SIGBRO app up and running on your mobile phone.
Add your Ardor address matching the one set in your SIGBRO app on the top bar of NFTMagic.
Your Ignis and Bits balance will appear in the upper right corner.
You can click on that section of the top bar to see more information about your account and which NFTs you hold.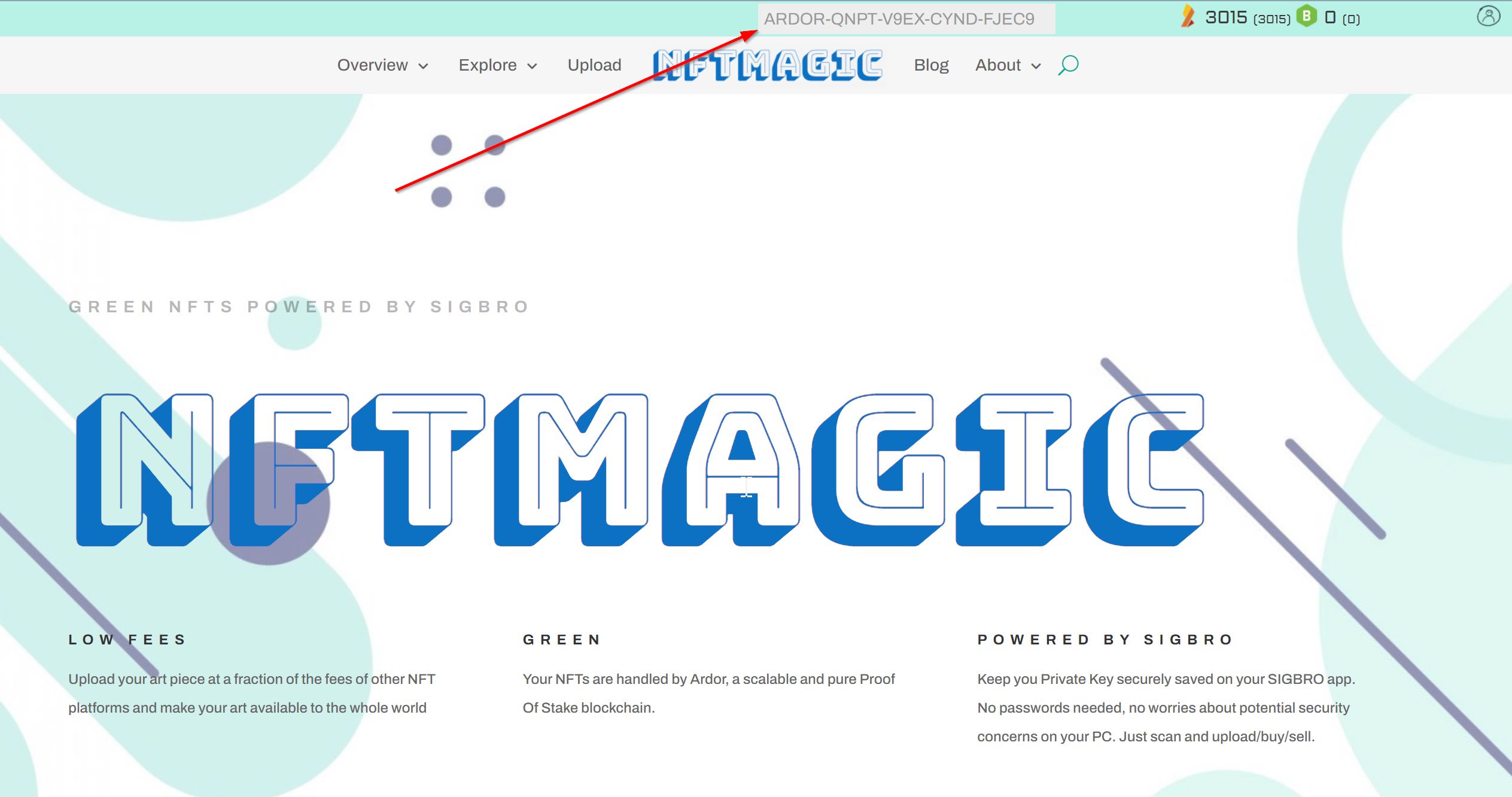 Explore the NFTs available on the site by choose specific categories or by selecting all.
Click on any NFT and you'll find the following information.
On the single NFT page you can Buy, Sell or Trade your favourite NFTs.
Any action on NFTMagic is done with simply scanning the QR code popping up with your SIGBRO app.
Voilà! You're ready to enjoy NFTMagic!