Download the SIGBRO app on your iOS or Android phone.
The SIGBRO app is the key to all actions on NFTMagic.
Head to sigbro.app to know more about SIGBRO.
Add your Ardor address matching the one set in your SIGBRO app on the top bar of NFTMagic.
Or simply click on the sigbro button to scan and login with your SIGBRO app.
Your Ignis and Bits balance will appear in the upper right corner.
You can click on balances section of the top bar to see more information about your account and which NFTs you hold.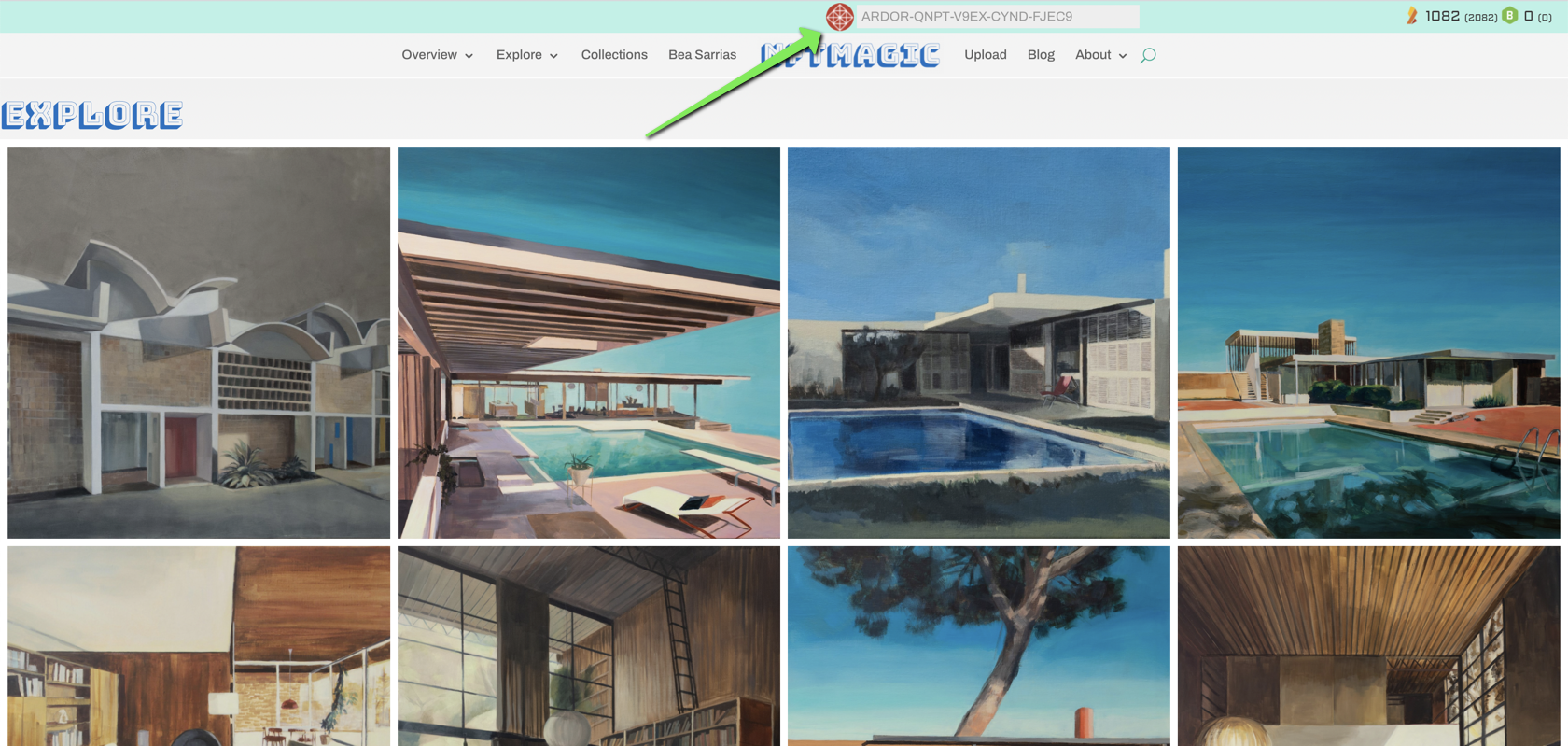 Visit your account page and verify your Twitter identity and/or change your account name.
Follow the NFTMagicBro account on twitter. This normally allows you to receive direct messages from that account.
Click on the grey twitter logo next to your account, add your twitter handle, and scan the QR code you receive by message on twitter.
Users will now be able to know who you are on Twitter.
Explore the NFTs available on the platform, discover new artists and start building your collection!
Click on any NFT and you'll find the following information.
On the single NFT page you can Buy, Sell or Trade your favourite NFTs.
Any action on NFTMagic is done with simply scanning the QR code popping up with your SIGBRO app.
Voilà! You're ready to enjoy NFTMagic!